Bitcoin bull market: cryptocurrencies are worth more than a trillion for the first time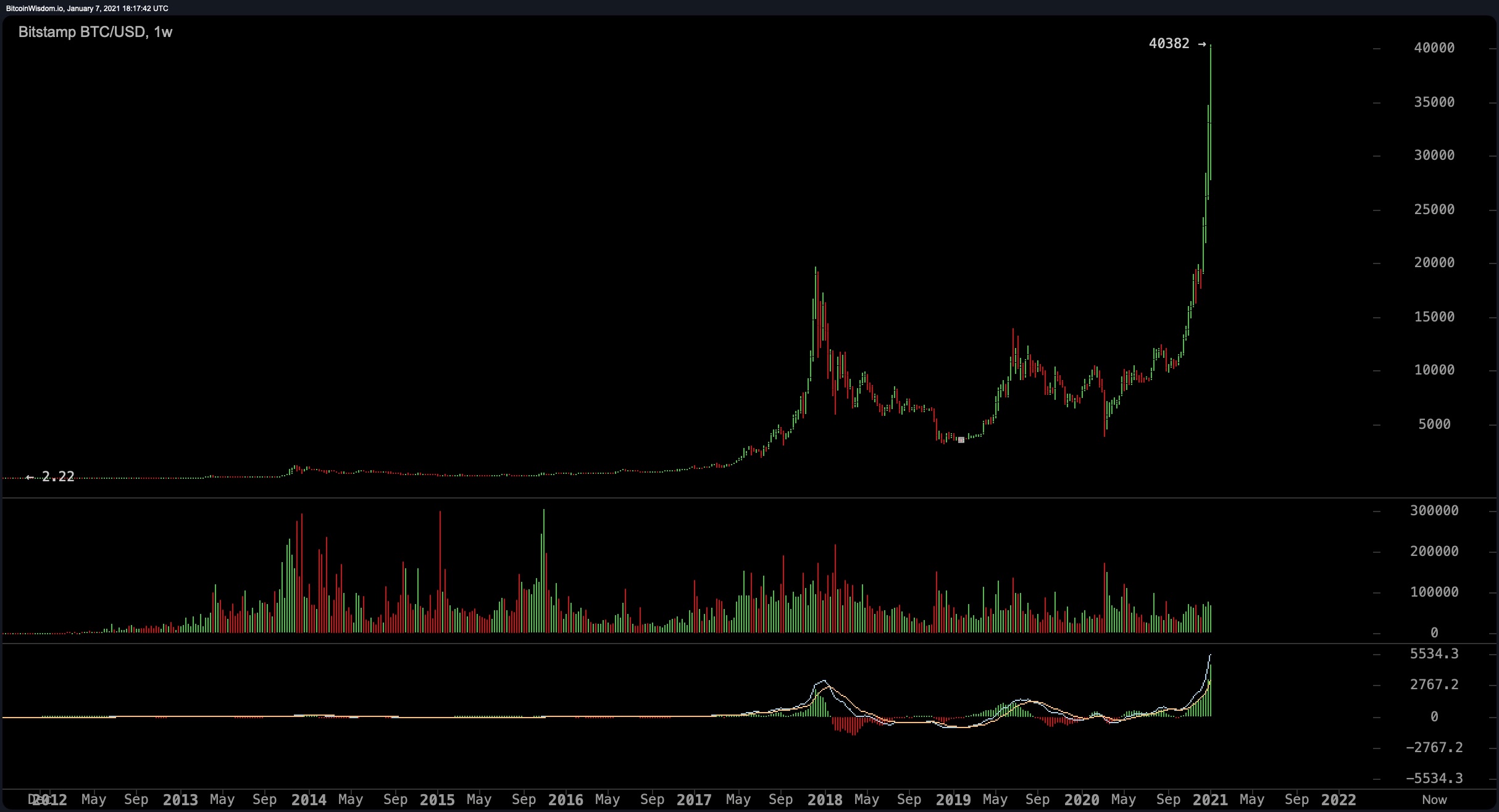 The massive rise in the price of the digital currency Bitcoin has pushed the total value of all cryptocurrencies above the one trillion US dollar mark for the first time. The Internet portal Coinmarketcap had a high of around $ 1.021 trillion. The value refers to all currently existing digital currencies. Coinmarketcap currently has 8,200 of them.
The next Bitcoin (BTC) halving is expected in 1,215 days or on or around May 7, 2024. At that time the bitcoin inflation rate per annum at the next block halving event will be 0.84%. While the global economy is uncertain, Gavin Smith, the CEO of Panxora thinks that market players are protecting their wealth with the leading crypto asset.
"It's no surprise that the world is watching bitcoin right now. Its price is soaring as the after-effects of the COVID monetary stimulus continues to raise concerns about inflation. As a result of quantitative easing, market players are adopting bitcoin to hedge against instability. But while further growth is inevitable, investors should not expect this to move in a straight line."
Smith said as BTC was nearing the $40k handle.